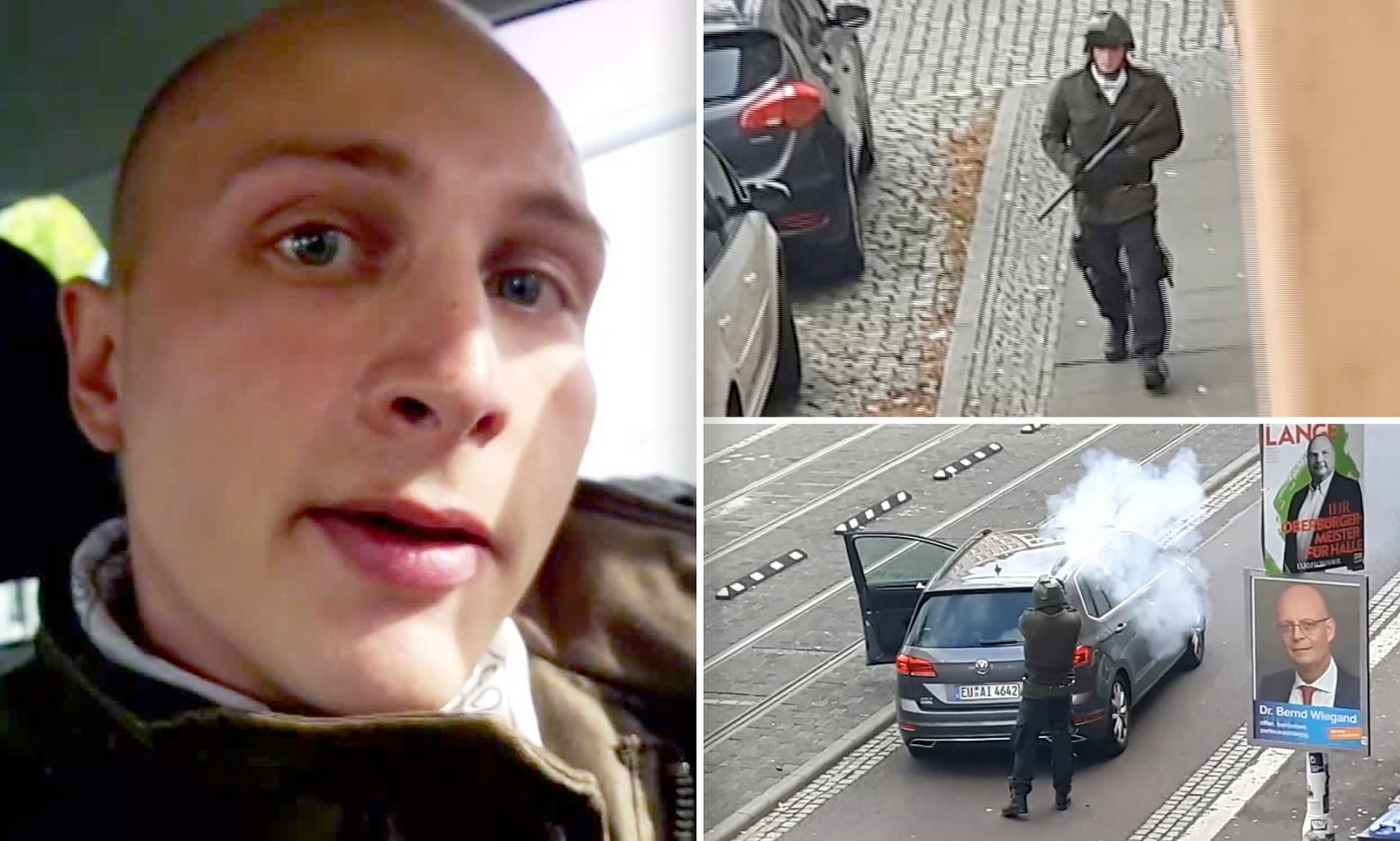 How can we prevent the potential magnitude of future terror attacks, and what role would a "Safe City" play in all of this?
Just yesterday on Yom Kippur, Judaism's holiest day, a heavily armed assailant (Seen in the image above) tried to force his way into a synagogue in Halle, Germany. In the midst of his rampage, two people were killed as he fired shots outside the building and into a kebab shop, authorities and witnesses said.
While around 70-80 people were inside the synagogue in the middle of prayers, the attacker shot at the synagogue's door several times, trying to bust it open, but to no avail.  According to a few sources, the suspect is believed to be a 27-year-old man from Saxony-Anhalt state, where Halle is located.
The suspect livestreamed his attack on streaming site Twitch. According to Rita Katz, the head of the SITE Intelligence Group,  35 minutes of footage of the attacks were posted online, and that the attacker said in English before the shooting that the "root of all problems are the Jews."
The head of Halle's Jewish community, Max Privorozki, stated, "The assailant shot several times at the door and also threw several Molotov cocktails, firecrackers or grenades to force his way in," he said. "But the door remained closed — God protected us. The whole thing lasted perhaps five to 10 minutes."
According to reports, since the attacker was not successful in entering the synagogue after violently endeavoring to do so, he became frustrated and started shooting in the street, killing one woman in close range of the synagogue.  The attacker then shot into a Kebab shop, causing the death of one man.
A witness named Conrad Roessler who was interviewed by n-tv , said he had been in a kebab shop when a man with a helmet and a military jacket threw something that looked like a grenade, which bounced off the doorframe, and then shot into the shop at least once; "All the customers next to me ran, of course I did too. I think there were five or six of us in there," Roessler said. "The man behind me probably died."    
"I hid in the toilet," he said. "The others looked for the back entrance. I didn't know if there was one. I locked myself quietly in this toilet, and wrote to my family that I love them, and waited for something to happen."
This attack was the third to target a synagogue in a year, following attacks in the United States on synagogues in Pittsburgh and Poway, California.
Federal prosecutors, who in Germany handle cases involving suspected terrorism or national security, took over the investigation into the attack in Halle.
Synagogues are often protected by police in Germany. Security was stepped up at synagogues in other cities after the shooting in Halle.
There has been an increase in hate crimes and  terror attacks within the past couple of years, and experts and government officials alike have been working tirelessly to find ways to combat such occurrences.
According to HSRC's most recently published report, "Safe City Market and Technologies 2019-2024", Safe  City enterprises help  to  protect  residents  from  crime  and  terrorism, as  well  as natural disasters  and  other  unforeseen  events.  By integrating the   various   systems   and   devices   employed   by diverse agencies throughout a city, collaborative technologies and shared networks not only better protect residents, but they also help  improve  the  effectiveness  of every agency and help eliminate common inefficiencies.
The Safe City report explains how  city-wide video surveillance can be seamlessly combined with public  and  private  video  management  systems  (VMSs)  and  accessed through one interface, allowing surveillance centers to significantly expand their intelligence assets and reach. In addition, gunshot detection, License Plate  Recognition  (LPR),  weather  systems,  emergency/mass  notification, traffic  systems,  and  GIS  can  also  be  integrated.  GIS  integration  for example, enables video cameras, sensors, and other assets to be overlaid on  the  same  map  to  give  operators  a  better  visual  picture  of  unfolding situations.  Surveillance  center  personnel  get  complete  information  about an  event  and can  manage  events  from  one  system.  Responses  are  also streamlined through automatic correlation (e.g. between gunshot detection and  video)  and  smart  resource  assignment  based  on  specific  resource attributes such as availability, skills, and location.
German officials rushed to condemn the attack; "Shots being fired at a synagogue on Yom Kippur, the festival of reconciliation, hits us in the heart," German Foreign Minister Heiko Maas said on Twitter. "We must all act against anti-Semitism in our country."
Vice Chancellor Olaf Scholz said that "all our country's citizens of Jewish faith can be sure that we are with them with our whole heart and we will give them all the security that is possible."
The U.S. Embassy in Berlin said "today's attack is an attack on all of us, and the perpetrators must be held accountable."
Manfred Weber, the German leader of the center-right EPP group in the parliament, declared that "anti-Semites and anybody who wants to question freedom of belief are not just our opponents, they are our enemies."
If more cities were to transition to being a "safe city", then perhaps we will see a decline in such horrific acts of terror. The safe city concept integrates a wide range of interconnected disciplines such as risk management, crisis management, emergency management, continuity management, recovery, disaster management and resilience. In addition, safe   city   covers   a   range   of   integrated   activities   including anticipation, assessment, prevention, protection, mitigation, preparedness, response, and recovery before, during, and after a disruptive incident.
Learn more about Safe Cities at:  https://hsrc.biz/reports/safe-city-market-technologies-industry/
For more information, contact Naomi Sapir:
naomi@homelandsecurityresearch.com