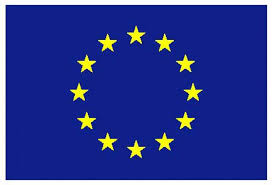 EU Leaders Unite in Response to Recent Terror Attacks
The recent and tragic terror attacks by Islamist extremists in Austria and France have brought to light the continuation of a terrorist threat facing Europe. While the world primarily focuses on living with the challenges of the COVID-19 pandemic, attacks in Europe demonstrate the persistence of a violent extremism problem. 
Earlier this month, on the eve of the start of a nationwide lockdown, Vienna was struck by a series of brutal shootings. In this attack four civilians were killed, and 23 people were injured. Austrian Chancellor Sebastian Kurz said that it was "clearly an Islamist terror attack." The attack was carried out by Kujtim Kejzulai who has been identified as an Islamic extremist. Additionally, in Nice three people were murdered in a church and French President Emmanuel Marcon has recognized this as an "Islamist terrorist attack" as well.  Last month in France there was another attack in a school outside Paris where a teacher, Samuel Paty, was murdered. 
Following these attacks, France raised its national security alert to its highest level. A wave of fear has spread throughout Europe and other European countries have become alarmed. On Tuesday 3 November 2020, the UK raised its terrorism threat level to "severe", the UK terrorism level had remained at "substantial" since November 2019. While "severe" is the second highest threat level where an attack is considered to be highly likely, the British Home Secretary Priti Patel said that the "public should be alert but not alarmed." In Germany the terror level is also high risk, German Chancellor Merkel said, "the fight against Islamist terrorism is our common struggle."  
The recent attacks have raised European concerns and call for strengthened EU policies regarding Islamic extremism. President Macron said that there would be a "rapid and coordinated" European response to terror attacks in France and Austria. European Commission President Ursula von der Leyen tweeted that the attacks demonstrate the need to work more closely together. Additionally, after the Vienna attack, Giuseppe Conte, Italian Prime Minister said, "There is no room for hatred and violence in our common European home." This emphasizes the desire for a joint EU response and underlines the announcement following the Terrorism summit in Paris that EU leaders want to unite member states in fight against terrorism by increasing cooperation with common databases and greater information exchange. EU Council President Charles Michel suggested the establishment of a new EU body to prevent the spreading of an "ideology of hate."  
The attacks exposed the potential risk and danger to Europe. Protection of EU's external boarders has become more important and the EU may impose stricter boarder control. EU leaders have suggested that the boarders of the EU's visa-free Schengen area must be restricted. Merkel said it is "urgent and crucial for us to know who enters and who leaves" the Schengen area. Macron said France would double the number of police manning its borders. Boris Johnson has announced a £16bn rise in UK defense spending for a National Cyber Force of hackers and a new Space Command. The allocation of this money demonstrates the importance of defense and national security even during the chaos caused by the pandemic. In the midst of the pandemic, even during a time of economic distress when there have been various cuts to spending in other sectors, leaders must reconsider their policies concerning national defense and we expect additional European countries to follow suite.