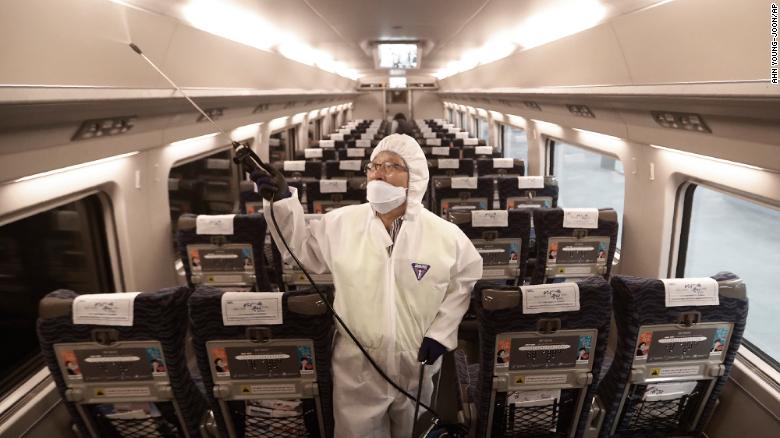 China's Impact on Global Aviation
How important is China for Global Aviation?
There are five countries that make up 50% of total flights. Indeed, flights that depart from US, China, Canada, UK and India comprise half of the global flights. The impact the Corona virus is having on the aviation industry is being felt fully, especially since China holds roughly 13% of total global departures. (* Figures are based on the World Bank data from 2018.)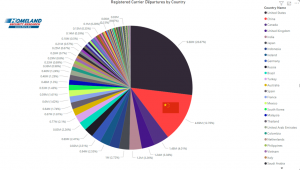 Apart from the leading 5 economies that hold 50% of the market, 12 other countries hold another 25% of departures including Japan, Indonesia, Ireland, Germany, Russia, Brazil, Turkey, Australia, Spain, France, Mexico and South Korea. All other countries hold the rest of the 25% of global departures.
The 13% of the market that China holds reflects the size of its economy and its presence in Global Trade. While many other countries' flights make up part of the tourism industry, China has a major impact not only on the tourism industry, but also on cargo, which interferes with global trade.
Other markets that are starting to suffer from air travel cancellations, such as Thailand, hold a smaller share of global aviation – only %1.29, which is still in the top 20, as Thailand is a tourism hub.
Airport security investments are less vulnerable to temporary changes in air traffic, but a crisis that affects the airliners and airport operators will leave less existing CAPEX to spend on new equipment, purchase cycles and upgrades. The Corona crisis which now broadens to other Asian countries can impact vendors that rely on these markets.
One of the places that we see some potential is the video analytics market. One of the features that is being used in some airports is the thermal capabilities to identify passengers with a fever as they onboard a flight or enter a new country. We believe that this sector may benefit in the short term.
Which countries will see less tourism revenue? Chinese tourists' top destinations are Hong Kong, Macau, Taiwan, Thailand, Japan, Vietnam, South Korea, Singapore, USA and Italy. The first 3 and Thailand a well, rely a lot on Chinese travelers, and will be hit very hard.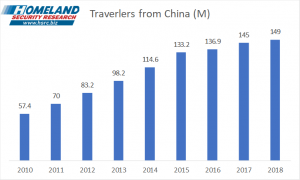 Source: Hina Outbound Tourism Research Institute
If you wish to learn more about Aviation Security, you can learn about it in one of these following reports:
Global Homeland Security & Public Safety Market – 2020-2024
Aviation Security Market – 2020-2025
Video Analytics Market in Law Enforcement, Defense & Public Safety – 2020-2025
Contact our team of analysts for a customized research report on your next market .
Phone: +1-(202)-765-2589
Email: info@homelandsecurityresearch.com