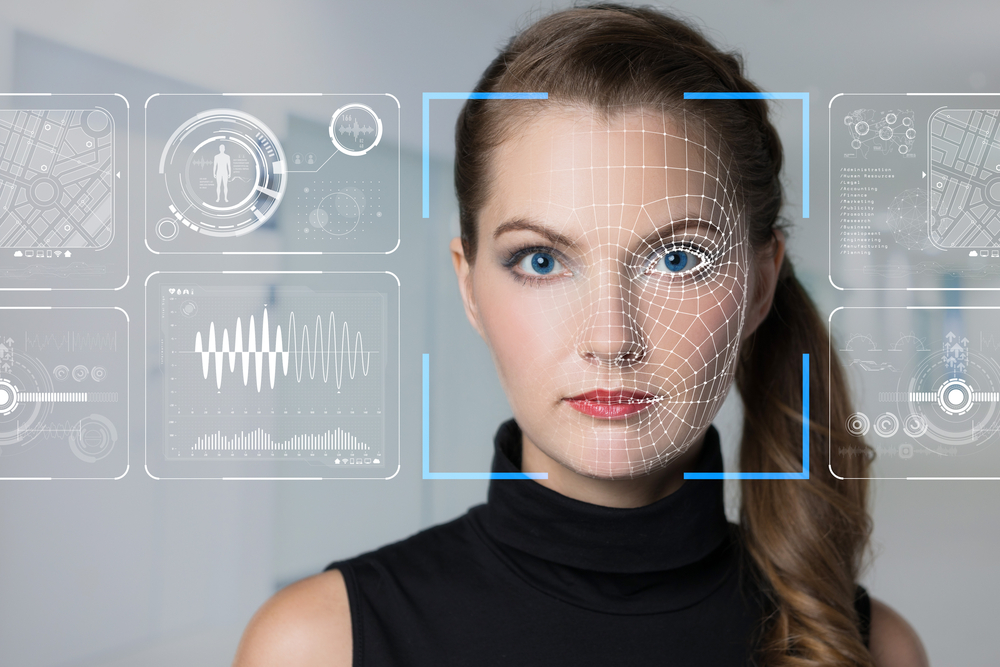 Planning a Trip Abroad? The US Government will (mostly likely) Scan your Face.
In a major effort to upgrade its systems for the purpose of vetting international travelers, the Customs and Border Protection (CBP) fully intends on increasing its use of facial recognition technology.
Back in March 2017, President Donald Trump issued an executive order, expediting the deployment of biometric verification of the identities of all travelers crossing US borders. In fact, facial recognition is expected to be deployed at the top 20 U.S. airports by 2021 for "100% of all international passengers," including US citizens. This move is part of a plan to "protect the nation from terrorist activities by foreign nationals admitted to the United States."
18 years have passed since 9/11, and the global aviation security market, technologies and industry are forecast to go through major shifts. New and maturing technologies, such as Artificial Intelligence, NPR Based threat classification, new High Sensitivity X-ray Detectors, Big Data & Data Analytics, Machine Learning Based automated (EDS & X-ray) image interpretation & Smart Sensors, Cybersecurity, and Facial Biometrics passenger identification technolgies will create new market segments and fresh business opportunities.
According to Homeland Security Research Corporation's (HSRC) Aviation Security Market 2019-2025 report, the Chinese & US Aviation Security markets will continue to dominate the market, holding together over 50% of market during the forecast period.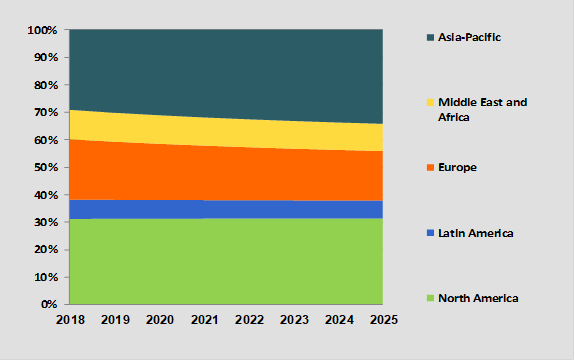 Regional Aviation Security Market Shares [%] – 2018-2025
According to the Transportation Security Administration (TSA), it has thus far processed over 19 million travelers with the use of facial recognition technology at airports as well as borders. Out of the (+)19 million travelers, only a little over 100 have been identified as "imposters", meaning that their identities do not match their identification documents. According to the agency, they have managed to successfully intercept six "imposters" at airports.
This facial recognition initiative has so far been initiated at 17 airports in the United States. The Department of Homeland Security plans to incorporate facial recognition technology within the next four years on all departing air passengers.
Last September, Delta Air Lines issued a statement that they will be launching the first biometric terminal in the US at Maynard H. Jackson International Terminal and Concourse F in Atlanta.
"Launching the first biometric terminal in the U.S. at the world's busiest airport means we're bringing the future of flying to customers traveling around the globe," said Gil West, Delta's COO. "Customers have an expectation that experiences along their journey are easy and happen seamlessly — that's what we're aiming for by launching this technology across airport touch points."
This optional, end-to-end Delta Biometrics experience includes using facial recognition technology to:
Check in at the self-service kiosks in the lobby
Drop checked baggage at the counters in the lobby
Serve as identification at the TSA checkpoint
Board a flight at any gate on concourse F
And, go through CBP processing for international travelers arriving into the U.S.
Security systems based on facial recognition technology seem promising when considering the safety and wellbeing of the passengers, all while improving the overall airport experience. However, the aviation industry needs to carefully consider the public's opinion of these systems in terms of privacy.  Mark A. Dombroff, an Aviation Attorney for LeClairRyan, mentioned in an article by AviationPros.com, " Security systems based on facial-recognition technology promise to improve the airport experience-but the aviation industry needs to carefully consider public opinion amid vocal criticism of these systems by privacy and data-security advocates".
In the United States there are no laws governing the use of facial recognition, which means that courts have not ruled on whether it constitutes a search under the Fourth Amendment. 
For more information, contact Naomi Sapir:
naomi@homelandsecurityresearch.com