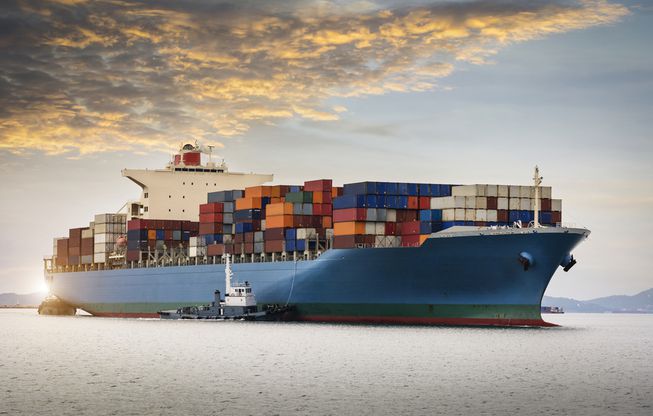 Marijuana & Jalapenos, Cocaine & Limes: Tackling the Cargo Shipping Security One Container at a Time
Thousands of containers are being shipped around the globe daily carrying an assortment of products and goods. It is the duty of security agencies to ensure that the cargo at hand has not been tampered with during its journey to its destination, and that no illegal substances or harmful content has been added to the shipment after it was cleared for transport. However, it is quite common for the public to be exposed to news stories of cargo shipments being seized at borders for obtaining illegal paraphernalia of some sort. Take drugs seizures, for example. According to the U.S. Customs and Border Protection (CBP) Enforcement Statistics, for the fiscal year of 2019 (October 1, 2018 – July 31, 2019), over 350,000 lbs. worth of drugs have been seized.
Last Thursday, a truck driver was flagged for a secondary inspection at the Otay Mesa border crossing in California, delivering a shipment of jalapenos from Mexico to the United States. Border Patrol agents found nearly 4 tons of marijuana hidden in the cargo with an estimated worth of $2.3 million.
"I am proud of the officers for seizing this significant marijuana load," said Otay Mesa Port Director Rosa Hernandez in the press release. "Not only did they prevent the drugs from reaching our community, they also prevented millions of dollars of potential profit from making it into the hands of a transnational criminal organization."
This drug bust follows an occurrence that happened on August 13th at the same cargo facility, where over 10,000 pounds of marijuana were discovered in a shipment of plastic auto parts.
Last weekend, US Customs and Border Protection officers in Pharr, Texas, stopped a load of limes containing $1.86 million in cocaine. The agency inspected a commercial shipment of fresh limes Aug. 17 at the Pharr International Bridge cargo facility and found 80 packages of cocaine weighing 202 pounds.
Also last weekend, a ship owned by JP Morgan and operated by Mediterranean Shipping Company, a Switzerland-based company, was temporarily released after having been seized a few weeks ago for a drug bust, which resulted in officials finding 20 tons of cocaine on board. According to MarineTraffic, the ship was crossing the Atlantic Ocean on its way to the port of Rotterdam in Netherlands. This is the third reported drug bust on ships operated by Mediterranean Shipping Company this year.
From illegal drugs, to illegal weapons, the list of what is making its way around the globe and crossing successfully through our borders is endless and concerning.
The Department of Homeland Security's Science and Technology Directorate (S&T) recently partnered with Israel's government's Ministry of Public Security to address concerns in maritime and border cargo security. Through their low-cost Disposable Electronic Seals program, they plan on creating technologies that will protect cargo shipments from tampering attempts while optimizing the supply-chain security processes.
For this project, the US and Israel's MOPS selected a company called Hi-G-Tek to develop the electronic seals. Hi-G-Tek is a company that is based in the US as well as in Israel, and provides wireless container security devices that provide security information. The electronic seals use Radio Frequency Identification (RFID) technology to communicate, and they store customer specific information like container and manifest number. The seal also acts as a lock and can replace the International Organization for Standards certified mechanical bolt seal. Using embedded sensors, the seals can prevent attempts at detaching, bypassing or tampering and will record any such attempts to do so. In fact, upon arriving at a port, the port authority will use an application on a standard smart phone to scan the seal, which will then provide this essential information and determine whether the cargo container should be inspected further or continue on.
The commercial market for CSDs is growing and technology continues to advance.  According to Homeland Security Research Corporation's (HSRC) market report, X-Ray Security Screening Systems (Aviation, Maritime, Land Transportation, Defense, Postal, Perimeter, Building, Baggage, Cargo, People, Container & Vehicle) Global Market – 2019-2024, globally,  there  are  over  16,000 transportation-related  (e.g., airports, seaports  and  land-border  checkpoints)  people-screening  lanes . According to the report, the global X-ray security screening systems & solutions market revenues (including systems sales, aftersales services and upgrades) are forecast to grow by 33% during the 2018-2025 report period.
This initiative by the US and Israel's MOPS is intended to reduce the risk of terrorists and transnational criminal organizations from manipulating cargo passing through multiple cargo methods through the international supply chain. If successful, the data interfaces and analysis can be integrated into CBP systems and could potentially be used by the National Targeting Center to better identify high-risk cargo and facilitate the processing of low-risk cargo.
For more information, contact Naomi Sapir:
naomi@homelandsecurityresearch.com