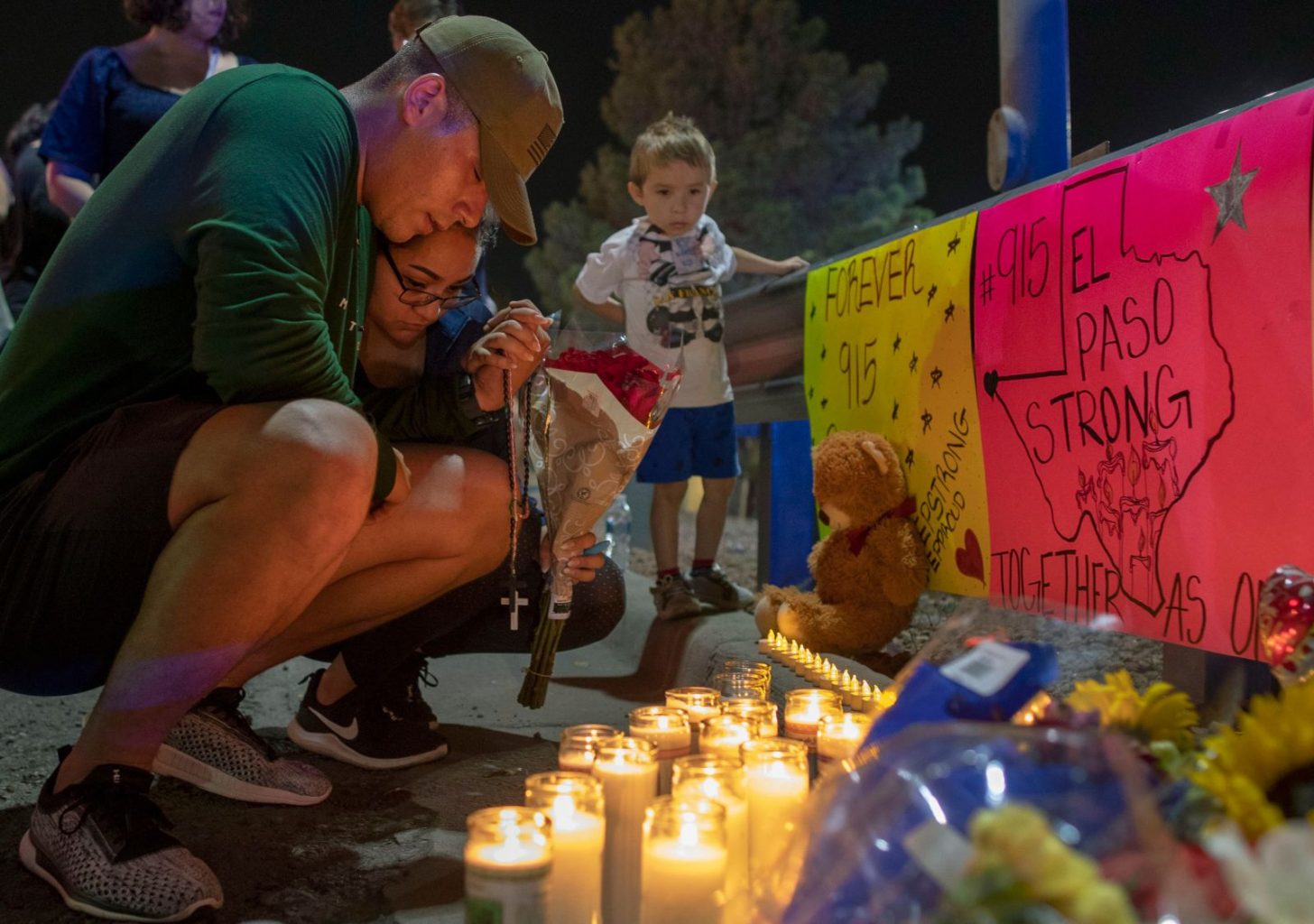 El Paso Mass Shooting: "Domestic Terrorism Case"
According to the US Attorney for the Western District of Texas, John Bash, federal authorities are treating the El Paso mass shooting that happened over the weekend as a "case of domestic terrorism".
21-year-old Patrick Crusius of Allen, Texas, opened fire at a Walmart in El Paso on Saturday, August 3rd, leaving at least 20 people dead, and 26 injured. According to authorities, Crusius had fully intended to target the Hispanic and Latino community. As of July 2018, according the US Census Bureau, El Paso County has an estimated population of 840,000 people, with an estimated 83% coming from Hispanic or Latino descent.
In a recent news conference, John Bash stated that the Justice Department is seriously considering bringing federal hate crime and federal firearm charges in this case, which could result in a possible death penalty for the suspect, Crusius. Bash expressed that this case "appears to be designed to intimidate a civilian population", and "we're going to do what we do to terrorists in this country, which is to deliver swift and certain justice", Bash said.
Authorities are investigating what they believe to be a racist and anti-immigrant document that was posted online by Crusius 20 minutes prior to the shooting; Crusius posted (and possibly wrote) a document on an online message bored known as 8chan. The four-page document comprised of white nationalist and racist hatred toward immigrants and Hispanics, blaming immigrants and first-generation Americans for taking away jobs and the blending of cultures in the US. Somewhere within this document, Crusius wrote "I'm probably going to die today".
This is not the first, or second time that 8chan has been linked to suspects insinuating engaging in acts of terror. Before the Christchurch mosque shootings that occurred in March in New Zealand, which left over 50 dead, the gunman posted a link to an 87-page white nationalist manifesto on Twitter and 8chan. The 16,000 word-document was filled with filled with anti-immigrant and anti-Muslim sentiments, along with explanations for an attack.
Around 70 minutes prior to the shooting in April in Poway California that occurred at Congregation Chabad, a suspect in the attack posted to a hate-speech-filled manifesto hyperlinked on 8chan.
Indeed, there seems to be a pattern with recent attacks, especially in the US, where many of the suspects can fall into the category of fanatical white supremacism.  Take the Gilroy (California) Garlic Festival shooting, for example, that happened just one week prior the El Paso shooting. It has been discovered the suspect owned reading material on white supremacy and even on Islamic extremism. On the day of the attack, the suspect posted on his Instagram page, encouraging people to read "Might is Right", a book written in the 19th century that is considered to be a proto-fascist work that is popular among white supremacists, and promotes racial violence.
If the El Paso Shooting was a "case of domestic terrorism", then what's Ohio's excuse?
In less than 24 hours after the shooting in El Paso, fire broke out Early Sunday in a popular nightlife district in downtown Dayton, Ohio. This early Sunday morning shooting left nine people dead, including the shooter's sister. At this moment, this attack however, is not being associated with a specific hate-filled agenda, unlike the attacks mentioned above. This reinforces how the reasoning behind a suspect's actions cannot always be articulated or categorized, which makes it difficult, more than not, for authorities to identify potential attacks. The term terrorist, for example, has been largely associated with Islamic extremists, but here we can see that this is indeed not always the case.
According to HSRC's report- Global Homeland Security & Public Safety Market – 2019-2024, the global Public Safety & Homeland Security market, technologies and industry are forecast to go through major shifts. In fact, new and maturing technologies, such as artificial intelligence, big data & data analysis, smart sensors, AI-based cybersecurity, 5G, TETRA & LTE emergency communication and AI based video analytics, will create new market segments and provide strategic decision-makers with an expert 360-degree, time-sensitive, detailed view of this interconnected market.
The bottom line is to stay ahead in order to stay safe. Authority figures and decision makers alike, must have a deep understanding of the trends and new technologies that will enable them to not only prevent future attacks, but to also identify them in their tracks.
For more information, contact Naomi Sapir:
naomi@homelandsecurityresearch.com