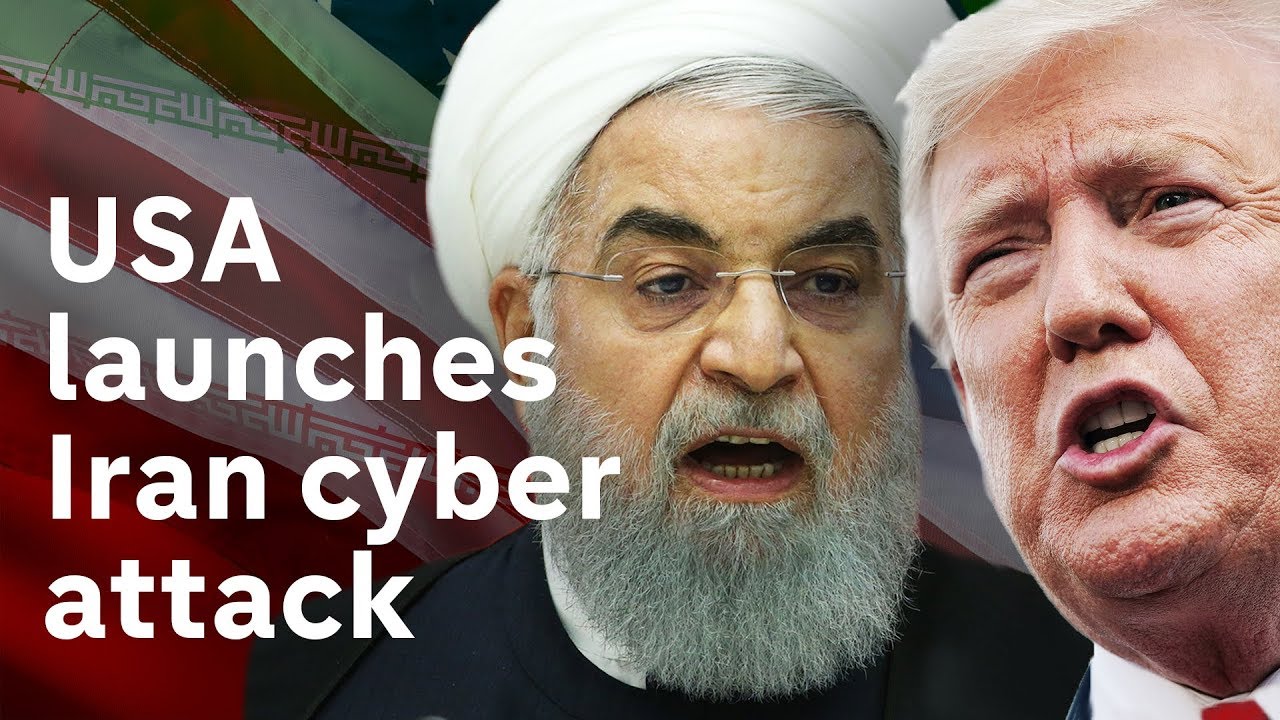 What led to the US Carrying out Cyberattacks on Iran?
The following downward spiral of events within the past few weeks have caused tensions between the U.S. and Iran to escalate quickly:
On June 13, two tankers had been damaged by explosions in the Gulf of Oman, which is considered a strategic waterway crucial to global energy supplies. It was the second time in a month that tankers were attacked in the region. US Secretary of State Mike Pompeo directly accused Iran of being behind the attacks. In a statement, Pompeo explained how the assessment was based off of the  "intelligence, the weapons used, the level of expertise needed to execute the operation, recent similar Iranian attacks on shipping, and the fact that no proxy group operating in the area has the resources and proficiency to act with such a high degree of sophistication". A senior Iranian official, however, argued that Iran had no connection with the incident.
On June 20th, Iran shot down a United States military drone, causing the already-rocky relationship between Washington and Tehran to further escalate. Iran's Revolutionary Guard accused the U.S. drone of entering the country's territory, stating that it had shot down an "intruding American spy drone". A U.S. official argued that the drone was shot down in international airspace, over the Strait of Hormuz, one of the world's most significant shipping routes.
In retaliation, US President Donald Trump prepared to launch a missile strike on Iran. However, at the last second, the Trump called off these plans. Instead, the U.S. performed cyber attacks on the IRGC's missile-control systems, announced new sanctions against Iran, and requested a closed-door U.N. Security Council meeting to address the regional tensions.
On June 22nd, Christopher C. Krebs, the director of the Department of Homeland Security's Cybersecurity and Infrastructure Security Agency, issued a warning about Iranian attacks on American industries and government agencies, saying "malicious cyberactivity" was on the rise. Indeed, several U.S.-based cybersecurity firms have stated that they have observed suspected Iranian state-sponsored hacking attempts, particularly through spear-phishing attempts.
Although these recent series of incidents may have exacerbated the current situation between Iran and the U.S., tensions were already at a high since last May; President Trump withdrew from the international 2015 nuclear deal with Iran and reinstated sanctions on the Islamic Republic.
Homeland Security Research Corp. (HSRC) recently published Global Homeland Security & Public Safety Market – 2019-2024, which discusses how Homeland Security Market growth is driven by the following factors:
Terror
New and maturing technologies, (e.g., UGV, counter-drone systems, artificial intelligence, big data & data analysis, smart sensors, AI-based cybersecurity, 5G, TETRA & LTE emergency communication and AI based video analytics)
President Trump's national security & law enforcement agenda
Organized crime
PRC President Xi's internal security policy
Cybercrime and Cyberterrorism
The turmoil in the Arab world – the ongoing conflicts in Iraq, Syria and Yemen, and the Shia-Sunni conflict
An "invest whatever it takes" approach of autocratic and semi-autocratic governments (e.g., Saudi-Arabia, Iran, Egypt, Russia, Turkey) to avoid regime change
High security spending by governments (e.g., Israel, Brazil, Nigeria) exposed to high risk of terror and/or crime
Climate warming-related natural disasters growth
For more information, contact Naomi Sapir:
naomi@homelandsecurityresearch.com