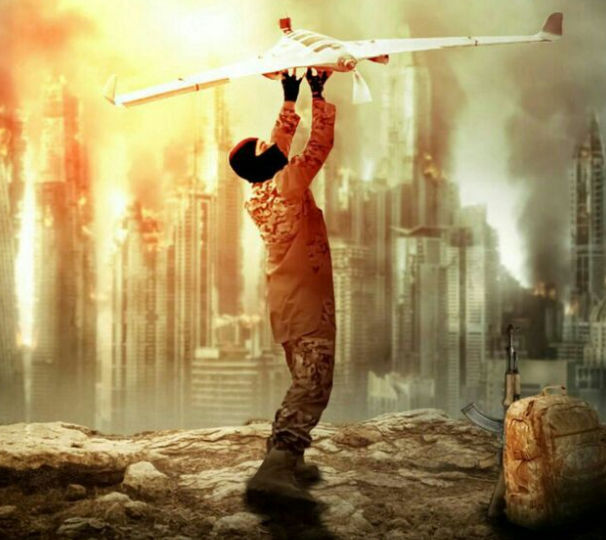 Another attempted Terror Attack in the name of ISIS: FBI Arrest Syrian Refugee Planning Attack on Pittsburgh Church
The FBI arrested Mustafa Mousab Alowemer, a 21-year-old refugee from Syria, that meticulously planned to bomb a church located in Pittsburgh, Pennsylvania.
Alowemer  arrived in the U.S. as a refugee in 2016 and had met with an undercover FBI agent and another FBI source, both posing as ISIS sympathizers. He met with them several times between April and June.
Alowemer pledged an oath of allegiance to the leader of ISIS in a video he recorded of himself and had been in contact with another ISIS supporter who was also was under investigation, which in turn prompted the FBI to investigate him.
According to Fox news, Alowemer "provided details to bomb an unidentified Christian church on the north side of Pittsburgh, producing plot details and bomb materials he purchased along with copies of Google satellite maps that showed the details about the church including its location and various routes for arriving and escaping the premise".
These alleged attacks were scheduled for some time in July, as Alowemer intended to set off the explosives between 3 and 4 am.
Alowemer received the following charges:
One count of attempting to provide material support to ISIS
Two counts of distributing information relating to an explosive device or weapon of mass destruction.
The series of terror attacks within the last couple of years have shaken the world, and government officials from all over are working tirelessly to find ways to recognize such attacks in their making before being carried out.
Only two months have passed since the massive terror attack in Sri Lanka; In April on Easter Sunday, three churches in Sri Lanka, along with three luxury hotels in the commercial capital Colombo, were targeted in a series of coordinated terrorist suicide bombings. Over 250 lives were claimed, in which ISIS took responsibility for these attacks.
Europe in particular has experienced an unprecedented number of terror attacks over the past several years, and security organizations are increasing their investment in intelligence and security measures to mitigate terror activities. Most of these reported attacks were ISIS inspired, and as figures show, ISIS is gaining momentum as they find new ways to carry out these acts of terror as well as recruit more members to their terror ideology.
Homeland Security Research Corp. (HSRC) published a number of reports pertaining to the European Homeland Security & Public Safety markets:
2017 2022 CAGR 6.4%. Granulated Into 51 Submarkets

The ISIS inspired terror attacks that took place in August 2017 in Barcelona and Cambrils are a wake-up call to the country homeland security and law enforcement agencies. Following the attacks, Spanish security organizations are increasing their investment in intelligence and security measures to mitigate terror activities.
Market Surge: 2015 2020 CAGR 16.3% Vs. 3.8% 2000-2015 CAGR. Granulated Into 54 Submarkets

The terror attack in central Berlin, when a large truck ploughed through one of Germany's most hallowed holiday institutions, the Christmas market, killing 12 and injuring dozens, as well as the Paris and Brussels terror attacks coupled with the arrival in Germany of 1.2 million migrants (UN Data), shook the German government, people, homeland security (Heimatsutz) and the intelligence communities. A major upgrade of the German internal security and migration enforcement infrastructure funding is already underway.
UK HLS and Counter Terror Market Surge: 2015 2020 CAGR 11.4%. Granulated Into 51 Submarkets

The present UK security measures, which have been effective in the past, cannot meet the 21stcentury ISIS-inspired terror tactics (following 5 years of security agencies' budget and personnel cuts). A revision of the UK security infrastructure and funding is already underway.
Following a 5-year CAGR of 2-3%, this UK Homeland Security Market research forecasts a 4-fold increase in the 2015-2020 market, at a CAGR of 11.3% .
France Homeland Security market will grow at a CAGR of 15.6%, a dramatic growth from the 3.7% CAGR during 2000-2015.

France Homeland Security Market is in transition. The November 13, 2015 Paris well-planned terror attack demonstrated that the present French security and intelligence apparatus does not have the resources to address future ISIS terror challenges. A major overhaul of France's internal security infrastructure and funding is already underway.
ISIS terror threats coupled with the surge in arrival of millions of migrants to Europe are alarming facts that show no signs of declining. Apart from declaring a 6-month state of emergency, the president guided the government to fund whatever is necessary to combat terrorism.
Market Surge: 2015 2020 CAGR 13.4%. Four Times the 2000-2015 CAGR. 54 Submarkets

In light of the March 2016 terror carnage in Brussels airport and subway station, it proved that the past security measures are simply not working; a major overhaul of Belgium's internal security infrastructure and funding is already in progress. This report forecasts a 2015-2020 market CAGR of 13.4%, four times the country 2000-2015 CAGR.
The report covers both the Belgian Homeland Security & Public Safety markets since in most cases, products and services have dual or triple use applications and present the same business opportunities (e.g., police equipment is used for three sectors: counter terror, counter crime and illegal immigration).
For more information, contact Naomi Sapir:
naomi@homelandsecurityresearch.com