Saudi Arabia Homeland Security Market Outlook 2010 – 2018
Saudi Arabia's Homeland Security market is unlike any other market in the world. It is the only country whose very survival is threatened by terrorism resulting from both internal (homegrown infiltration of Al Qaeda and the Shia minority) and external forces (e.g. the threat of a nuclear Iran, an annual Hajj pilgrimage of millions, the security of 24% of the world's oil reserves threats).
With nearly unlimited monetary resources resulting from the soaring price of oil, the Kingdom created a complex maze of 24 redundant HLS-HLD organizations numbering more than 250,000 people.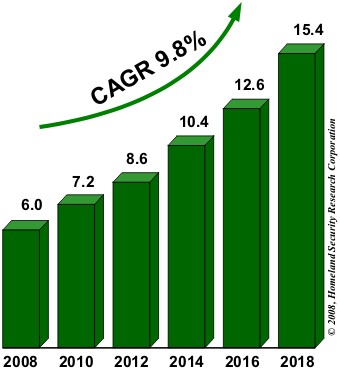 Actively spending its resources on state-of-the-art technologies and services, Saudi Arabia is creating globally unparalleled business opportunities some of which include: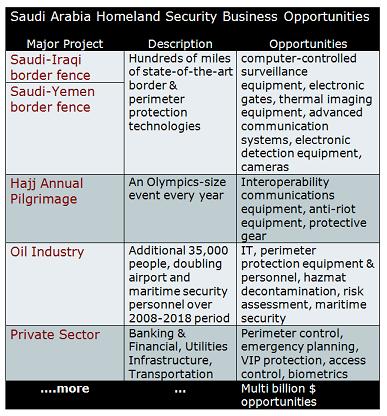 This landmark report represents several researcher years, dozens of interviews, and in-depth analysis of thousands of documents; the resulting produce is a comprehensive roadmap of this huge and intriguing Homeland Security market.
Some highlights include:
Detailed deciphering of the complex multi-tier, inter-dependent, Saudi organizations, employing over 250,000 people, and devoted exclusively to HLS – making major procurement decisions
18 HLS sub-segment market forecasts and analysis (e.g. Aviation Security, Counter-terror Intel, Maritime, Saudi Oil & Gas security, Ministry of Interior, Private Sector security, IT)
Dozens of Saudi Arabian market business opportunities segmented by HLS industry (e.g. Intel, Cyber-security, Permeter Protection)
For more details click here.