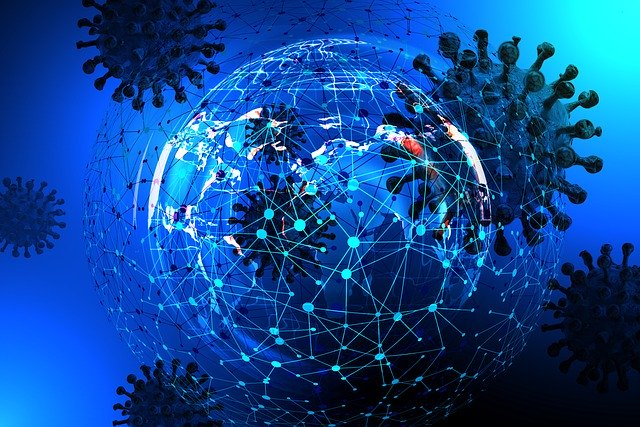 AI, Big Data and Deep Learning Assisting in the Mitigation of COVID-19
The COVID-19 pandemic has led to a dramatic growth in all the digital health sectors – from COVID-19 related artificial intelligence to pandemic contact tracing, from Homecare IT to pandemic related Big Data & Deep Learning technologies. The expanding adoption of voice, video and textual communication platforms within the pandemic inflicted healthcare ecosystem has created a substantial promise for the growth of ICT-based industries.
A few examples:
Radiological Big data-based AI algorithms are under development and evaluation. They support radiologists with computer aided diagnosis (CAD) for pulmonary COVID-19 lesions imaged by CT scanners and ER X-Ray systems.
Teleradiology and PACS systems are used for medical consultation between community hospitals and medical centers.
In the USA Medicare physicians get a full reimbursement for remote tele-visits (using Skype or phone) with patients, whether they are in lockdown or not.
IBM, Oracle, and the World Health Organization (WHO) created (with others) an open-data hub that will use blockchain technology to check the veracity of data relating to the coronavirus pandemic.
Homecare ICT is used extensively to monitor COVID-19 infected with their physicians, saving hospital beds, risky and expensive hospitalization
COVID-19 has been a trying time for the global public health community. AI, big data and deep learning has helped to limit that struggle by informing the world about the virus, managing the effects of the pandemic, and assisting in finding a cure for the virus. While these technologies are sometimes controversial, the use of AI, big data and deep learning in this circumstance seems to be relatively uncontroversial as most are seeing the positive effects these technologies can have on mitigating this pandemic.
A few examples:
Informing the world about the bug – AI is being used to spread the news about the pandemic, create a database of scientific articles about COVID-19, and AI driven chatbots that have been created to help people figure out if they should be tested for the virus or not.
Managing the effects of the virus – AI has helped maintain the food supply chain, with satellites helping to monitor farmer's fields and AI programs making recommendations based on those satellite's findings. Additionally, AI driven technology has helped with contact tracing and quarantine enforcement. A last way that AI has helped to manage COVID-19 is through helping society get through the virus. An example of this would be the robots in China bringing things to people who cannot go out of the house.
Assisting in finding a cure for the virus – there have been countless ways AI has contributed to curing COVID-19, we will mention only three of them. One of those ways AI has helped to fight COVID-19 is through the use of the technology in trying to test drugs that would be worth investigating to determine their effectiveness against COVID-19. The second way that AI is helping to cure COVID-19 is through trying to discover the composition of the virus. A third way AI has helped to cure COVID-19 is through helping to run experiments more quickly than it would be possible to run them without AI. Given the havoc caused by COVID-19, any contribution given by AI is welcome, with contributions towards a cure being the most welcome.
HSRC has recently published a seriers of 31 COVID-19 mitigation products related market reports. The COVID-19 IT (AI, Big Data, Deep Learning, Homecare IT, Contact Tracing, E-Health, Blockchain Technologies, PACS, Teleradiology, Digital Healthcare) Market – 2020-2024 report presents a thorough market analysis of IT products & services, 6 end user, 4 revenue source, 5 regional and 13 national markets. Furthermore, the report provides updated extensive data of 37 key vendors.