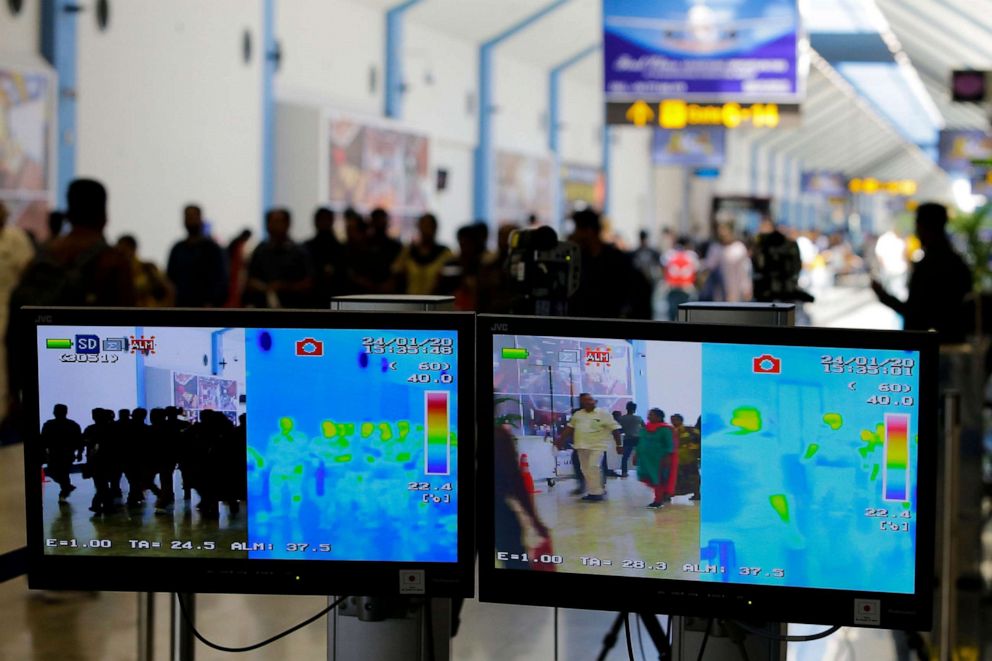 COVID-19 pandemic is re-writing the rules of air travel safety and security
COVID-19 pandemic is re-writing the rules of air travel safety and security
The COVID-19 pandemic has brought the aviation industry to a holt as more and more governments are urging their citizens to return home as they prepare to close their borders and shut down international air travel completely.
In addition to shutting down airports and limiting the volume of passengers drastically, airports are using technologies to increase safety and security. One can assume that these steps will continue during and gradual recovery from the pandemic and maybe even afterwards. The most widespread technological solution seems to be the use of thermal screening systems of passengers to spot fevers caused by infections such as CoV, swine flu, and influenza (such as H1N1). Thermal screening is performed using mass-screening systems that measure the skin temperature at high-speed using thermal imaging and temperature measurement equipment. If a person is spotted with a fever airport personnel can isolate them from the rest just in case they are infected.
Additional safety measures that have been taken across the globe include:
Designation of separate gates for all passengers arriving from Italy and China and other hard struck countries. Most airports have used additional screening methods at those gates
Airport employees have been directed to closely monitor passengers arriving from Italy and report any signs of respiratory disease to airport security.
Requiring passengers to fill a questionnaire to enable officials to identify any suspected cases.
The European Union Aviation Safety Agency (EASA) recommended airlines to provide Universal Protection Kits to crews flying to and from the infected countries.
Throughout this outbreak as well as during the gradual recovery governments and airports will continue to implement new preventive safety measures to stop the continued spread of the Coronavirus. Our primary focus these days is to monitor a number of market indicators & ongoing developments for our customers. One of the topics we monitor is the number of flights and airline operations in a region or specific country, which might indicate some sort of a recovery. As global recovery starts it will be important to know which new measures governments and airports are enforcing to keep the safety of the travelers, crews and workers. (see image below)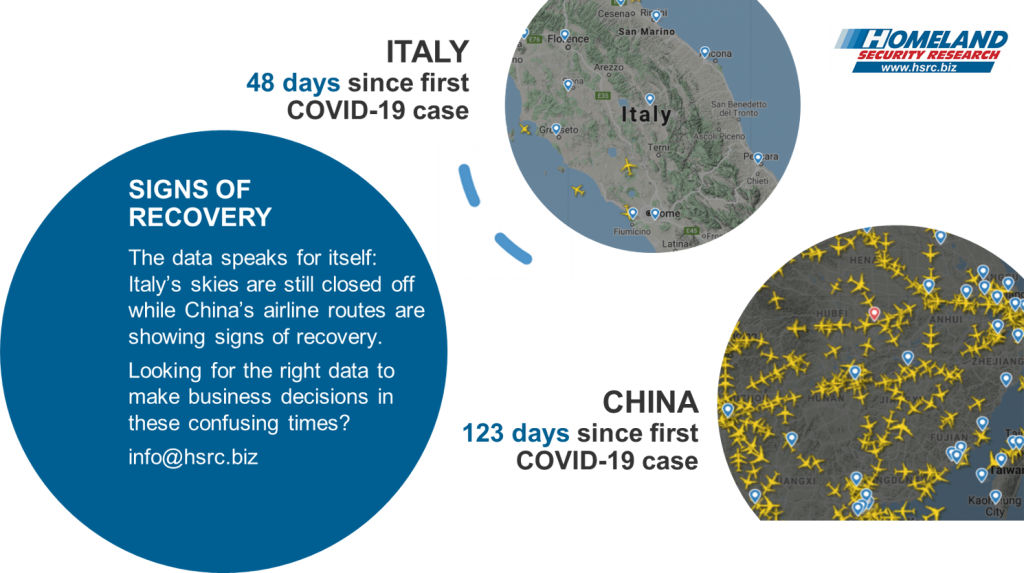 Are you planning ahead so you know how to act once the crisis is mitigated?
Make sure you use this time effectively to gather valuable information on your market, your competitors, and your customers. Contact HSRC today to better understand these new measures. Don't sit back and wait until it is all over or it might be too late.
Need help from the experts? info@homelandsecurityresearch.com
Contact our team of analysts for a customized research report on your next market.
Phone: +1-(202)-765-2589
Email: info@homelandsecurityresearch.com
Customized services: https://hsrc.biz/customized-reports/