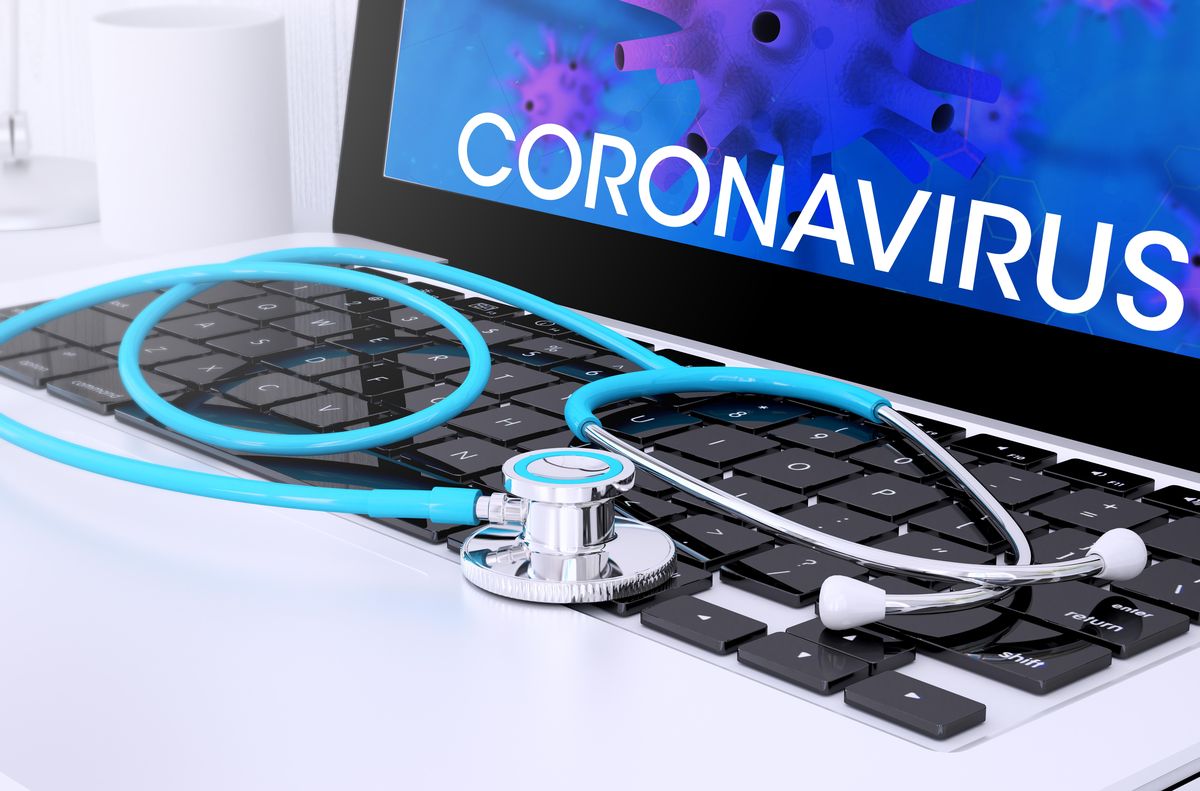 Cyber-attacks are using the COVID-19 pandemic as bait
As COVID-19 outbreak increases, so do cyber-attacks using the pandemic as bait.
Hackers and cybercriminals have been leveraging the hype and fear connected to the growing COVID-19 pandemic and are hitting health agencies at the worst time possible.
The U.S. Health and Human Services Department suffered a cyber-attack on its computer systems, just days after the government declared a state of national emergency, delaying dozens of Coronavirus test results.
To understand this new phenomena, Israeli cyber-security research companies have uncovered viruses that have been distributed on the net under the guise of Coronavirus related messages. Part of these attacks included the "Corona spread map", an app that impersonates the World Health Organization's app, impersonating a legitimate VPN service and a cyber-attack against hospitals all over the world.
According to a research conducted by Atlas VPN, the US is combating COVID-19 while having 83% of their healthcare systems run on outdated software. The report indicates that according to cybersecurity company Palo Alto networks they checked 1.2 million Internet of Things (IoT) devices in thousands of healthcare organizations in the United States and discovered that 83% of devices in the US healthcare run on outdated software, with 56% of devices operating on Windows 7. The research also revealed that 27% of medical devices are still operating on Windows XP or decommissioned versions of Linux OS.
Furthermore, the mass transition to working from home and the need to remotely connect to corporate computer systems has created a new type of attack – impersonating legitimate VPN services which is creating many vulnerabilities to businesses. For instance, on March 16th, Jiri Kropac, a researcher at cybersecurity company ESET, discovered that a wave of 2,500 infections of just two strains of malware were all delivered in COVID-19-themed emails between 10am and 5pm CET. According to an interview Mr. Kropac gave Forbes, the malware either tries to get leverage on a computer in order to download more malicious software, or it steals personal information from an infected computer. They both target Microsoft Windows machines only. The top five most-targeted countries include Spain, Portugal, Czech Republic, Malaysia and Germany.
In times of crisis, it is difficult to find reliable and up-to-date information, in order to make business decisions ahead of the aftermath. HSRC's experienced analyst team can help you understand how the crisis affects your industry and how competitors respond to the situation.
Interested in learning more? info@homelandsecurityresearch.com
If you wish to learn more about Homeland Security Research Corp. and our extensive list of off-the-shelf reports as well our customized research services please visit us at – https://hsrc.biz/
Contact our team of analysts for a customized research report on your next market .
Phone: +1-(202)-765-2589
Email: info@homelandsecurityresearch.com