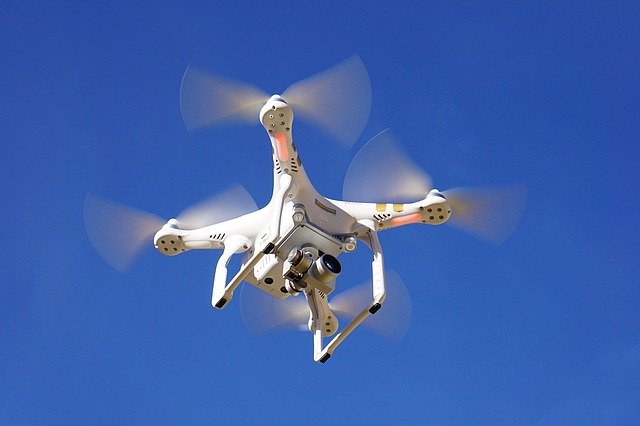 US Attorney General Guidance for Counter-Drone Systems
The U.S Attorney General has published, on April 13th 2020, new guidance regarding the use of counter drone system by the Department of Justice and Department of Homeland Security, enabling them to track, intercept, and damage or destroy threatening drones in some cases.
According to Attorney General William Barr, "It will ensure that we are positioned for the future to address this new threat, and that we approach our counter-drone efforts responsibly, with full respect for the Constitution, privacy, and the safety of the national airspace." The agency's Deputy Attorney General Jeffrey Rosen also pointed to the provisions' timeliness in the statement, noting that "the number of unmanned aircraft is increasing rapidly, as is their importance to the economy."
It should be mentioned that according to the guidance not all facilities or assets will be granted the use of counter-drone technologies, "As a general rule, not every facility or asset will qualify for protection… Only those considered 'high risk and a potential target' for drone activity—and relate to one of the authorized DOJ missions enumerated in the act and the guidance—will qualify." Furthermore, though Congress and the government have not explicitly authorized state and local authorities to unleash counter-drone technology, the guidance enables Justice components to submit requests to deploy protective measures in support of state, local, territorial or tribal law enforcement.
As the use of commercial drones is increasing globally, the fear from criminal/terrorist attacks using a drone or even a careless drone operator is increasing as well, which will most likely increase the number of facilities and assets that will use counter drone technologies at some form or another in the future. Furthermore, according to the CTO and Co-Founder of counter-UAS solutions provider Fortem Technologies, who talked with Nextgov, with the increase of consumer and commercial drones, "the ability for all levels of agencies to respond to clueless or careless drone operators, or criminal/terrorist attacks using drones is an imminent need".
According to HSRC Anti-Drone Systems Market & Technologies 2019-2023, the potential threat posed by an inexpensive drone carrying a home-made bomb near an airplane or a football field is now apparent to everybody; however, little has been done to mitigate the issue. Counter-drone technology, also referred to as anti-drone, refers to systems that are used to detect and/or intercept unmanned aircrafts. These systems are also known as counter-UAS, C-UAS, or counter-UAV. Airports, critical infrastructure, and even stadiums are on the lookout for the growing threat of drones. In the past 3 years, there have been numerous incidents of drones infiltrating secure airspace. Luckily, most of these events were not due to terrorist attacks, but rather small drones flying in the vicinity of airplanes, bases, or large public spaces. However, recent incidents, such as, the shutdown of Heathrow airport, reports by the FBI that organized crime groups are using drones for their operations and Saudi security forces shooting down a drone near a palace belonging to King Salman, are only three examples indicating that crime and terror groups are starting to use drones as weapons. Therefore, according to the report, the Global Counter-Drone Market is Forecast to Grow at a 2018-2023 CAGR of 37.2%.
Want to better understand what is happening in your market? Are you interested in receiving updates on new exit strategies countries across the globe are implementing? Are you planning ahead so you know how to act once the crisis is mitigated? Make sure you use this time effectively to gather valuable information on your market, your competitors, and your customers.
Contact HSRC today to better understand these new measures. Don't sit back and wait until it is all over or it might be too late. Need help from the experts? info@homelandsecurityresearch.com