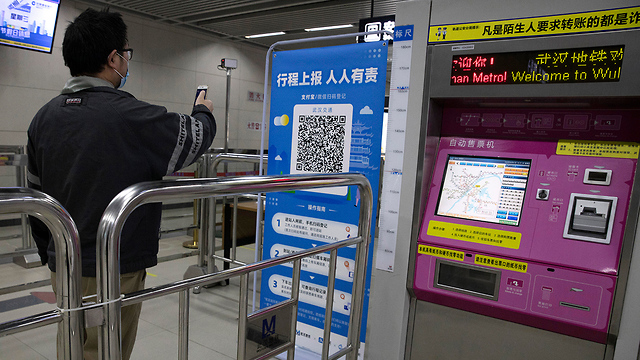 Surveillance vs. Safety and Privacy Issues – The Tracing Battle
Surveillance Vs. Safety and Privacy Issues – Who Wins the Geo-Location Tracing Battle?
According to a recent statement by the World Health Organization (WHO), to suppress and control the pandemic, after the country-wide shutdowns, countries must isolate, test, treat and trace. Currently, more and more governments are either mulling over the possibility of using Geo-location contact tracing apps or have already started using this technology to try and mitigate COVID-19 as part of the trace step within this new strategy. This has raised much concern, mostly in western countries, over privacy issues, saying that it creates the risk that location and contact tracking technology could be used as a means of social control and could even be used after the pandemic is mitigated. It's worth mentioning that most Governments are saying that once the public health emergency has ended, data will either be destroyed or returned. However, not all citizens in all countries believe their leaders and red flags are being raised.
According to our analysis, there are four different approaches or levels of surveillance that governments have chosen to implement, while using personal data at different levels to keep track of their citizens.
Singapore – using Bluetooth technology
The "TraceTogether" app, which needs to be downloaded by the citizens, uses Bluetooth to track nearby phones (without location tracking), keeps local logs of those contacts, and only uploads them to the Ministry of Health when the user chooses/consents, presumably after a diagnosis, so those contacts can be alerted. Moreover, Singapore plans to open-source the app and has mentioned that they won't save personal data for an extended period of time (most likely over 14 days). It should be mentioned that the UK government is developing a similar app for their use.
Germany – using mobile network data
The cellular carrier Deutsche Telekom has shared location data with the government to analyze trends and big data insight, not specific movements. In general, data from cell phone carriers was used in an aggregated, anonymized format to make sure no privacy issues were broken.
South Korea – using geo-location data
Using geo-locating data, the government texts people to let them know if they were in the vicinity of a diagnosed individual. The information conveyed can include the person's age, gender, and detailed location history.
China – using Geo-location data along with additional mass surveillance technologies
The surveillance mechanisms are the most pervasive and draconian. In addition to the use of their mass video surveillance (CCTV) systems, the government also utilizes the widespread apps Alipay and WeChat. These apps now include health codes – green, yellow, or red – set by the Chinese government. This health status is then used in hundreds of cities (and soon nationwide) to determine whether people are allowed to ride the subway, take a train, enter a building, or even exit a highway.
It still remains to be seen how additional Western countries are going to act once the shutdown is over and people will be allowed to move again from place to place. HSRC continues to follow the use of technology in the fight to mitigate this pandemic and will update accordingly.
Are you planning ahead so you know how to act once the crisis is mitigated? Make sure you use this time effectively to gather valuable information on your market, your competitors, and your customers. Contact HSRC today to better understand these new measures. Don't sit back and wait until it is all over or it might be too late.
Need help from the experts? info@homelandsecurityresearch.com
Contact our team of analysts for a customized research report on your next market.
Phone: +1-(202)-765-2589
Email: info@homelandsecurityresearch.com
Customized services: https://hsrc.biz/customized-reports/